Preparing for Graduation
You're nearing graduation, student, congratulations! Now you can begin planning for your professional future. Here are some recommendations for getting your career off on the right foot: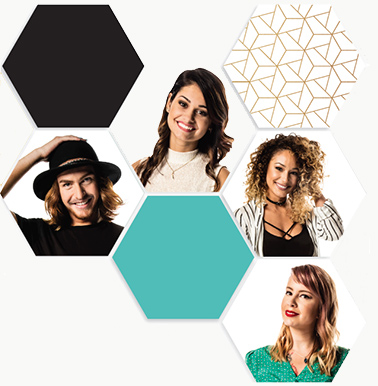 >
Establish a mentor
>
Develop your brand
>
Create a Social Media presence
>
The power of networking and referrals
>
Professional brand education
>
Professional Associations
>
Booth Renting vs. Salon Suites
---
Establish a mentor
If you're passionate about cosmetology it's only natural you want to seek guidance from like-minded creative stylists to share, learn and grow from their experiences.  Having a mentor who is willing to share their successes and failures will help you learn what to repeat and what to avoid as you complete your academic journey.  Personal development and maturity are also critical.  Developing positive behaviors that translate into a strong work ethic are foundational to future success. 

Read more about how to be a mentor or find a mentor. 
---
Develop your brand
Consider these well-known beauty professionals who are sought after for their distinctive style.  Their names are synonymous with trends, technique perfection, and each have left a mark on the industry through hard work and innovation. 

While instant popularity isn't standard, your passion for beauty can lead you to great achievements.  Create a signature style and a voice – your opportunity to be unique awaits.  Embrace it!


---
Create a Social Media presence
Reviewing, sharing, liking and referring have become the cornerstone for how you establish a presence in this day of social media popularity and engagement.  Whether you booth rent, operate a salon suite, or brave the world of salon ownership, social media is a reliable advertising mechanism.  Learn it, use it and flourish! 
Read more about how to get started.
---
The power of networking and referrals
You can begin creating a customer base with your friends and family.  Why not?  They know you and believe in you and can also refer you to their friends and acquaintances and so forth.  Establishing relationships early will help you gain credibility and build loyalty.  Also consider that you may offer a unique service that other professionals may be seeking for their client, and vice versa.  Take opportunities to introduce yourself and harness the power of these relationships to create awareness.  LinkedIn is one such network that unites beauty professionals individually and through beauty associations.

Tips for Building Client Relationships:
Keep meticulous records about your clients, appointment history (cuts and color Rx), and preferences, noting their interests in trends and changes in their look over time. 
Personalize your service to meet their needs.
Offer something unique that your clients prefer about you
Consider specializing where you have the skills and ability to create a niche solution
Create a referral program that incentivizes existing clients to drive new client business
Fill empty appointment slots with appointment reminders – automate or allow self-scheduling
Be great at managing your business.
Remember, positive personal habits are reflected in your professional life. 
---
Professional brand education
Armstrong McCall is proud to partner with over 150 salon professional brands in over 20 categories such as Hair Color, Styling, Nails, Barbering, Professional Tools, and even equipment. 
Armstrong McCall shows are well-attended by the brands who often have educators and platform artists demonstrating new techniques at Spring and Fall events held coast to coast. 
---
Professional associations
Most graduates maintain a level of involvement in their area of study, and beauty offers many ways to continue expanding your outreach.  There are established beauty organizations that will help get you connected to other professionals.  The terms of each membership can be found on their respective websites which are listed under associations here: http://www.beautyschoolsdirectory.com/faq/associations.php

Before and after graduation, you will find that staying connected with a peer group will help guide you through professional decisions, offer support through challenges, and expose you to opportunities greater than if you act alone.  Seek supportive, customer-focused professionals in the beauty community and through local business affiliations.
---
Booth renting vs. Salon suites
This interesting report published by Modern Salon steps through the differences between chair and booth rental within a salon and operating a salon suite.  Each has its pros and cons and influences your income, flexibility and responsibilities.  Get acquainted with your options to make an informed career choice by reading through these very informative facts.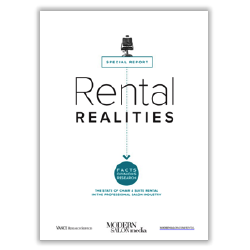 false
2000